A lot of my work involves designing, optimising and marketing ecommerce websites. SEO is a big part of this and there's no shortage of SEO blogs and communities. Ecommerce however is a little different. It's much harder to find good blogs which focus on ecommerce.
Although, I did just find one called getelastic. You may have seen it before but I hadn't come across it. Check out this post on 107 Add to Cart Buttons of Top Online Retailers. Nice collection guys. Here's a selection of the add to cart buttons they feature: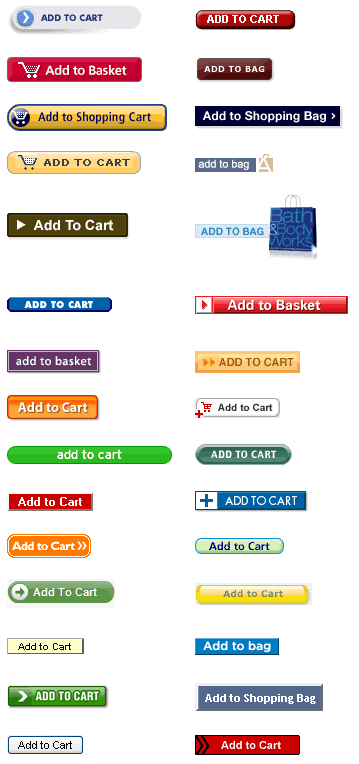 You can see more example add to cart buttons, along with some stats, such as 14.3% of the buttons use an icon of a shopping cart, here.