I've gained an awful lot from meeting people at industry events and informal get-togethers. I've met new clients, hired staff, learnt a lot, made some great friends and had a lot of fun, all through business networking.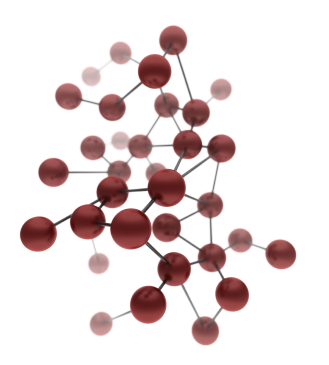 Here's some tips on how you can improving your business networking skills. Take a good look at The Advanced Guide to Cheap Van Leasing that can help your business get closer to customers far away.
1. Make a great first impression
Smile, make eye contact, have a confident handshake and show a genuine interest in the people you meet. These are some of the things you can do to make a good first impression. Remember you have exactly one chance to make a good impression!
2. Don't Be "The Salesman"
Networking events, parties and conferences are not the ideal place for the hard sell. Trying to sell can make you look desperate and is not the way to build successful business relationships
3. Always follow up
Timely, relevant follow-ups are one of the keys to successful business networking. Just meeting someone once will rarely bring you business. You have to repeat the contact, by email, face to face, pick up the phone, just make sure that you follow up and keep contact.
4. Bring your offline networking online
Many of the people you meet at a networking event will be on Facebook, Linkedin, Twitter or some other social networking site. Track them down and invite them to join your network. When you've tracked down your new contact look at their contacts and add any relevant contacts to extend your network further.
5. Make a note
Take a pen and jot down any notes about a contact as soon as you've finished talking with them. Do not just try and remember. You will forget key things about that person.
6. Choose the right networking events
You will get better results from attending the right kind of networking events. Choose events specific to the industry you are in ,or those industries you are targeting. Types of events include conferences, trade shows and events held by industry specific associations. I often find that trade shows are a great place to network.
7. Use a system to track business leads and contacts
I use Highrise from 37signals to manage contacts and the interactions I have with them. It's a simple but powerful CRM tool. I religiously add anyone I meet, along with any notes. Do you have a system for storing prospective clients and new contacts? Oh and a A draw full of business cards doesn't count!
8. Focus on the quality of your contacts – be in it for the long term
Business networking is not a competition to see who can collect the most business cards. You'll get much more out of a business networking event, and build more quality, long term relationships if you try and make a few good good at each event.
9. Listen, I repeat Listen!
It's all to easy to get drawn in to talking about yourself. However you will become a much more successful networker if you listen. You know all about you, try finding out about other people. Being a good listener is an often overlooked skill. You have two ears and one mouth, use them in proportion.
10. Be memorable
There's one thing you're guaranteed to come away with from a business event and that's a pocket full of business cards. When you go though them the next day how many people can you actually remember?
Try to be memorable. A great way to do this is to pick just one thing to talk about. Spend time on working on one remarkable thing that you stand for and always make sure you get it into a first conversation.
11. Have fun!
Yes have fun! Who says business and pleasure can't mix? Most networking events are held outside of office hours, why shouldn't you have a little fun to compensate for the extra hours you're putting in? Having a good time at business networking events can help you be more memorable, and another great bonus is that people naturally gravitate to those who appear to be having a good time.
12. Be prepared
Take some notes with you. List any specific objectives you have.
Many networking events have a list of attendees. Go through them, familiarise yourself with who is going to be there, do your homework. There might be people on the list you feel you must talk to. Make a note of them.
Please let me know if you have any other tips and I'll add them to the list.